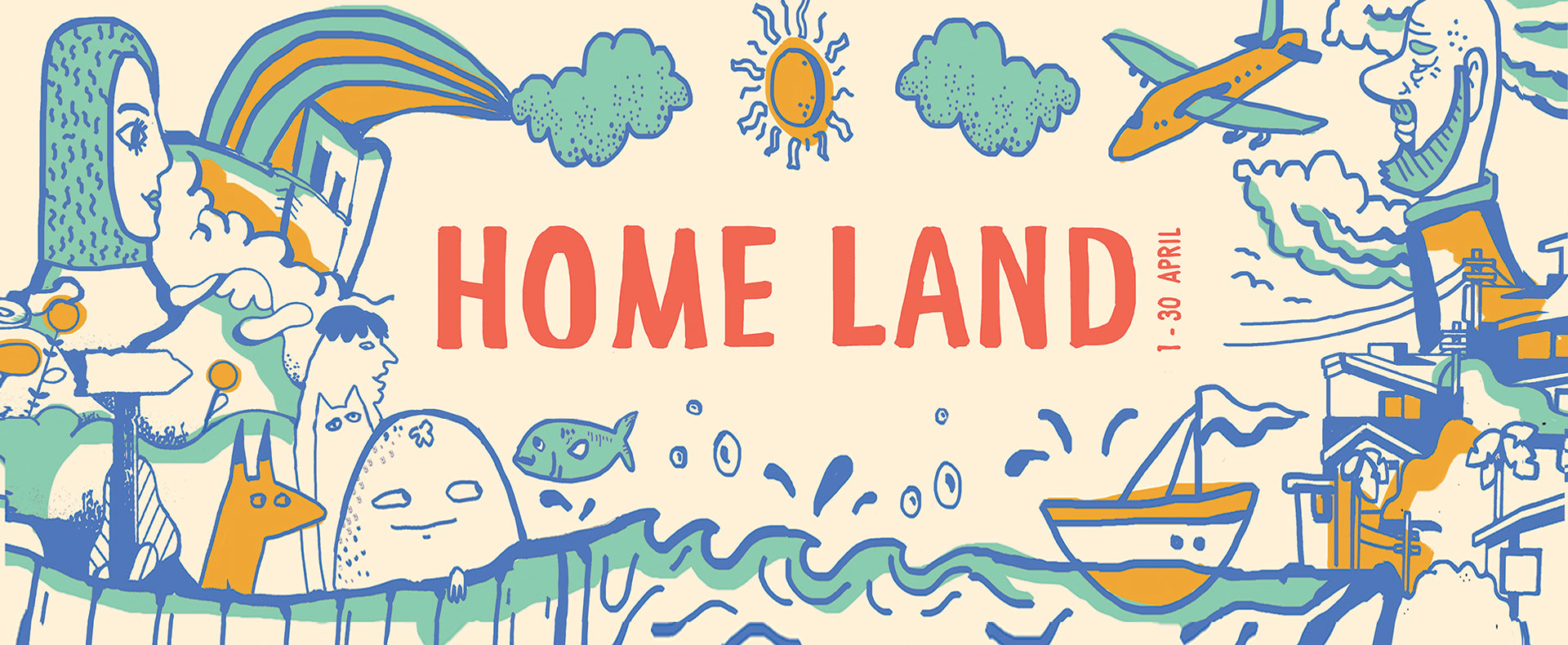 Photo
/ Artwork: Mathilda Robba
Producer
/ Q Theatre
Home Land: Party
Join us to celebrate all things Culturally and Linguistically Diverse, with performances, music, and most importantly, food!
Join us to wrap up HOME LAND with a night of music, visual art and food.
After a month of community gatherings curated by Vonne Patiag, we are hosting a hosting a get together. The evening will include Sharing Stories, Sharing Spicesa pop-up audio visual installation, performances by Eric Fortaleza & Sydney Sonata Singers and catering by Al Aseel Lebanese restaurant.
Tuesday 30th April 2019, 06:30pm-08.00pm
Atrium Foyer,  The Joan Sutherland Performing Arts Centre
RSVP ian.zammit@penrith.city
"Home Land" | Curator Vonne Patiag
Home Land is a month-long gathering inviting CALD artists and community to create a space for discussion, celebration and reflection on their diasporic culture and relationship to Western Sydney. Homeland is the first of three Long Table seasons produced by Q Theatre.
Vonne Patiag is a Writer, Director, Producer and Actor based in Western Sydney – a creative polymath by necessity. His most recent short film Tomgirl, an exploration of LGBT+ and Filipino Bakla culture in Blacktown, was commissioned through the Generator: Emerging Filmmaker's Fund 2017 through Create NSW and SBS, premiering on SBS On Demand in February 2018. He was also a recipient of the Hot Shots Plus 2017 Funding Round from Screen Australia for his online series Boy (Space) Friends for production and talent development funding, focusing on issues of masculinity, racism and queer identity in Western Sydney.
Long Table | APR – JUNE, 2019