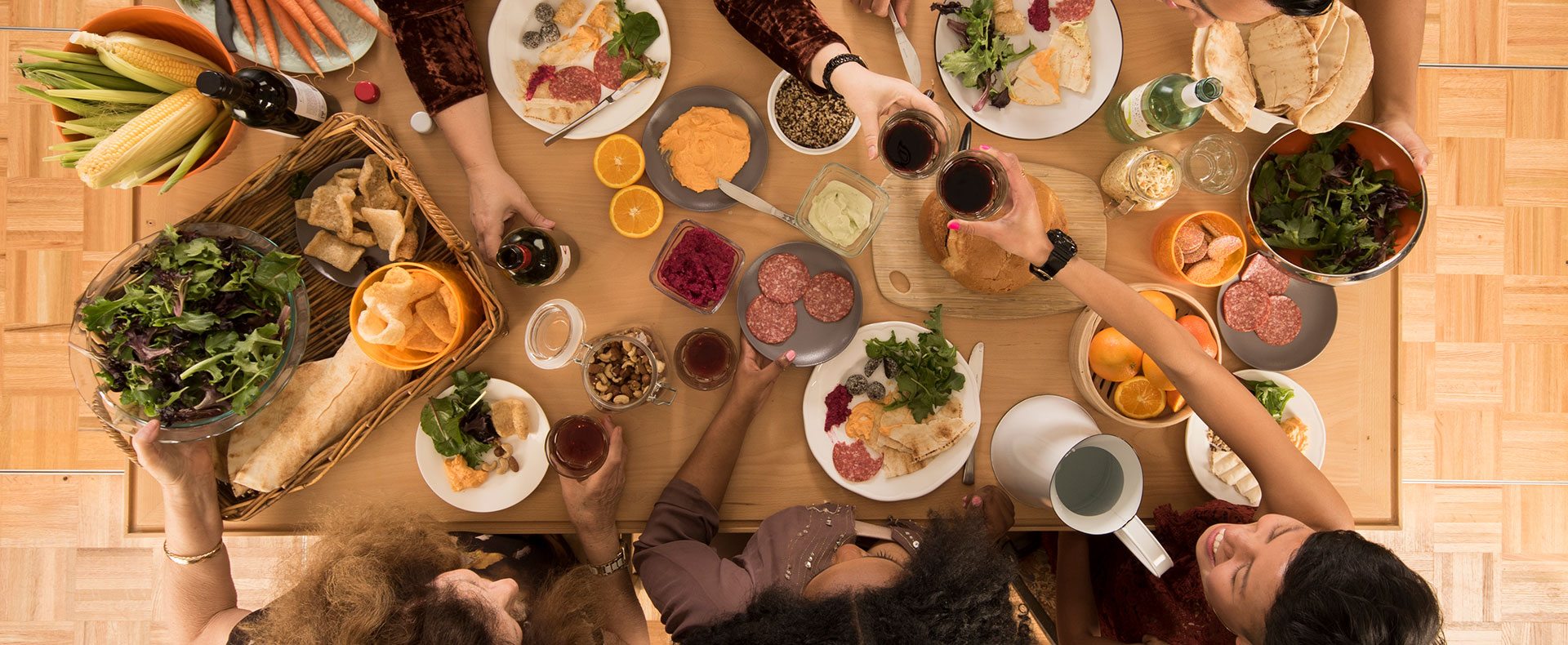 Photo
/ Christina Mishell
Producer
/ Q Theatre
Long Table
We are building a table. It's a long table. We want you to take a seat.
Long Table is an opportunity for communities to gather and connect with Q Theatre in an entirely new way. Across Autumn 2019 artists Vonne Patiag, Bhenji Ra and Venessa Possum with assistant curator Nathan Sentance will each curate a month of activity around the table.
APRIL – HOME LAND, Curated by Vonne Patiag
TUE 30 APRIL, 06:30pm-08:00pm | HOME LAND: Party
MAY – BAD GIRLS' CLUB, Curated by Bhenji Ra
Bad Girls Club aims to provide a space for radical femme knowledge and expression through a series of panels, workshops and parties. The months events will be directed by trans and queer women of color who share local histories of living and existing as femme bodies in western Sydney and whose experience of this has both shaped themselves and their respective practices. Bad Girls Club hopes to engage local women, femmes and queer communities in the Penrith precinct to explore the complexities of existing and reclaiming space within Western Sydney.
SAT 4 MAY, 1pm – 2.30pm, SAT 11 MAY 1pm – 2pm, FRI 17 MAY 12pm – 1pm, FRI 24 MAY 7pm – 7.30pm | VOGUE BEGINNERS WORKSHOP
SAT 11 MAY, 2.30pm – 3.30pm | GIRLS FROM THE AREA – PANEL
FRI 17 MAY, 1.00pm – 1.45pm | IDAHOBIT – LUNCH
JUNE – MURU YUU YURA, Curated by Venessa Possum, Assistant Curator Nathan Sentance
Keep an eye out for panels, parties, workshops, catch ups, cups of tea and a whole heap of 'come catch us at The Joan.' It's fun, it's fresh, it's fearless.
Each month will culminate in a final night-time gathering filled with art, food and drink. The doors are open, the tickets are free, all that's left is to RSVP.
Long Table is curated by leaders from our local First Nations, CALD & LGBTQI+ communities. This project is made possible thanks to the support of Create NSW and the Western Sydney Strategic Opportunities Fund.
Cast & Creatives
Vonne Patiag / Curator
Bhenji Ra / Curator
Venessa Possum / Curator
Nathan Sentance / Curator
Mathilda Robba / Production Designer
Georgia Mokak / Production Assistant
Penrith City Council (Penrith Multicultural Interagency)
Nepean Local Health District (Population Health Unit)