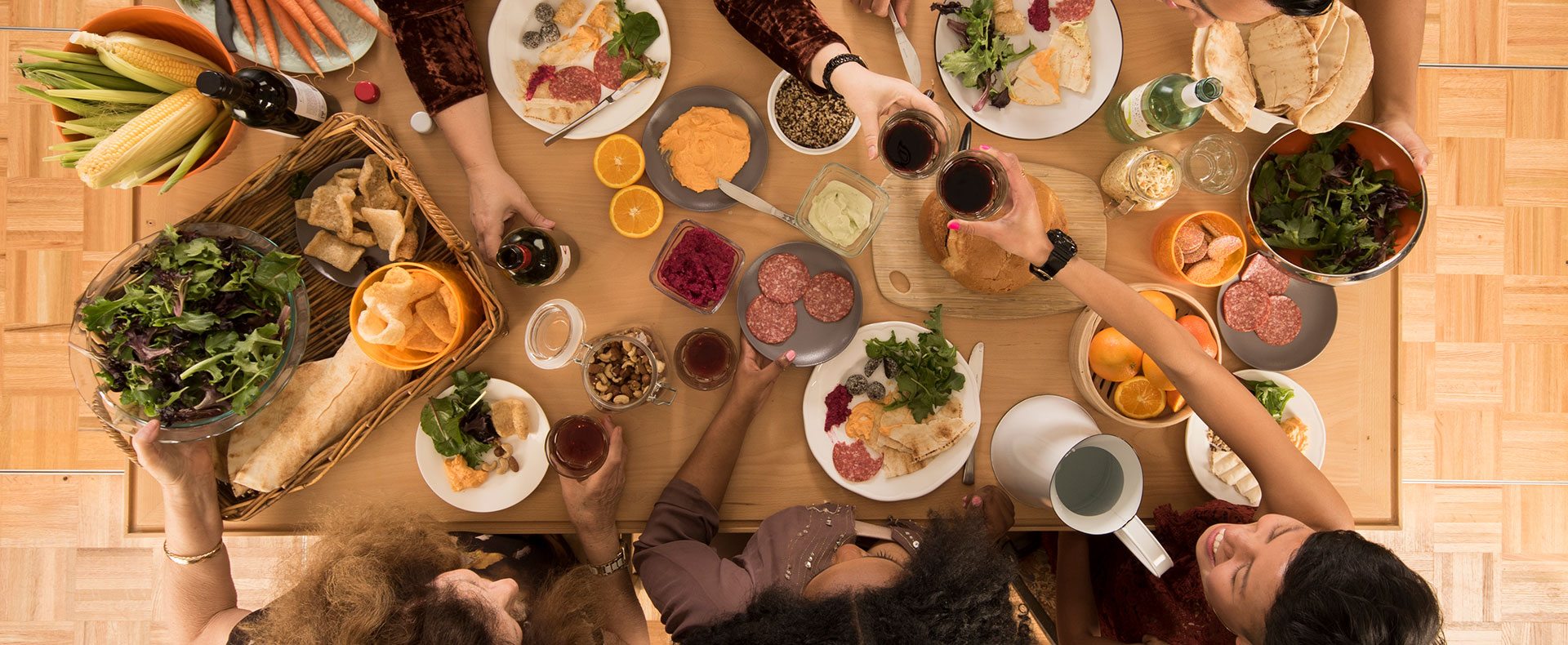 Photo
/ Christina Mishell
Producer
/ Q Theatre
Long Table
We are building a table. It's a long table. We want you to take a seat.
Long Table is an opportunity for communities to gather and connect with Q Theatre in an entirely new way. Across Autumn 2019 artists Vonne Patiag, Bhenji Ra and Venessa Possum with assistant curator Nathan Sentance will each curate a month of activity around the table.
APRIL – HOMELAND, Curated by Vonne Patiag
THU 04 APRIL, 10:30am-12:30pm   | HOMELAND: Audio Storytelling Workshop
WED 10 APRIL, 07:00pm-09:00pm | HOMELAND: Play Reading
MON 15 APRIL, 07:00pm-09:00pm | HOMELAND: Cultural Dinner
WED 24 APRIL, 06:30pm-09:00pm | HOMELAND: Party
MAY – Curated by Bhenji Ra
JUNE – Curated by Venessa Possum, Assistant Curated by Nathan Sentance
Keep an eye out for panels, parties, workshops, catch ups, cups of tea and a whole heap of 'come catch us at The Joan.' It's fun, it's fresh, it's fearless.
Each month will culminate in a final night-time gathering filled with art, food and drink. The doors are open, the tickets are free, all that's left is to RSVP.
Long Table is curated by leaders from our local First Nations, CALD & LGBTQI+ communities. This project is made possible thanks to the support of Create NSW and the Western Sydney Strategic Opportunities Fund.
Cast & Creatives
Vonne Patiag / Curator
Bhenji Ra / Curator
Venessa Possum / Curator
Nathan Sentance / Curator
Mathilda Robba / Production Designer
Georgia Mokak / Production Assistant
Penrith City Council (Penrith Multicultural Interagency)
Nepean Local Health District (Population Health Unit)