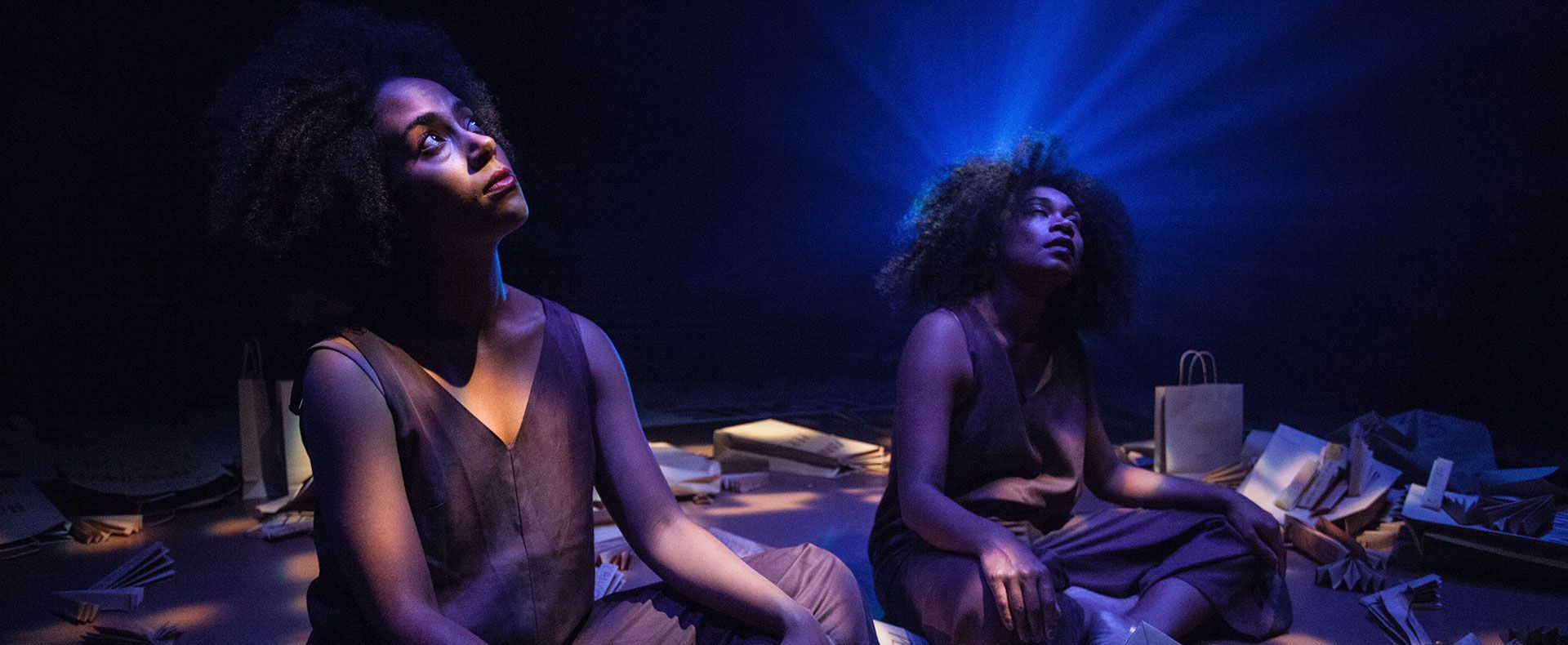 Photo
/ Joshua Bentley
Producer
/ Q Theatre
Black Birds
Emele Ugavule and Ayeesha Ash have a few things in common; names that seem difficult to pronounce, hair and the colour of their skin.
The list could continue but nothing unites them more than their experiences as brown gals with Afros. Is their hair so big because it's full of secrets? Find out as they discuss, explore and offer a vision for what it means to be a woman of colour in modern day Australia.
Adding spice to the traditional theatrical form and reimagining the rule book, this show will blend music, movement, spoken word and real stories to create a performance experience like you've not had before.
Created and Performed by Emele and Ayeesha, Black Birds has been supported in various forms by Festival Fatale, aMBUSH Gallery and Footscray Community Arts Centre. The performance will draw in actors, artists as well as musicians and will offer audiences at The Joan the chance to be first to see this innovative new work.
This homegrown production has its roots right here in Penrith through Q Theatre's Artist in Residence program and we are delighted to bring local audiences its full-scale evolution.
Read the Concrete Playground review
Cast & Creatives
Emele Ugavule / Creator and Performer
Ayeesha Ash / Creator and Performer