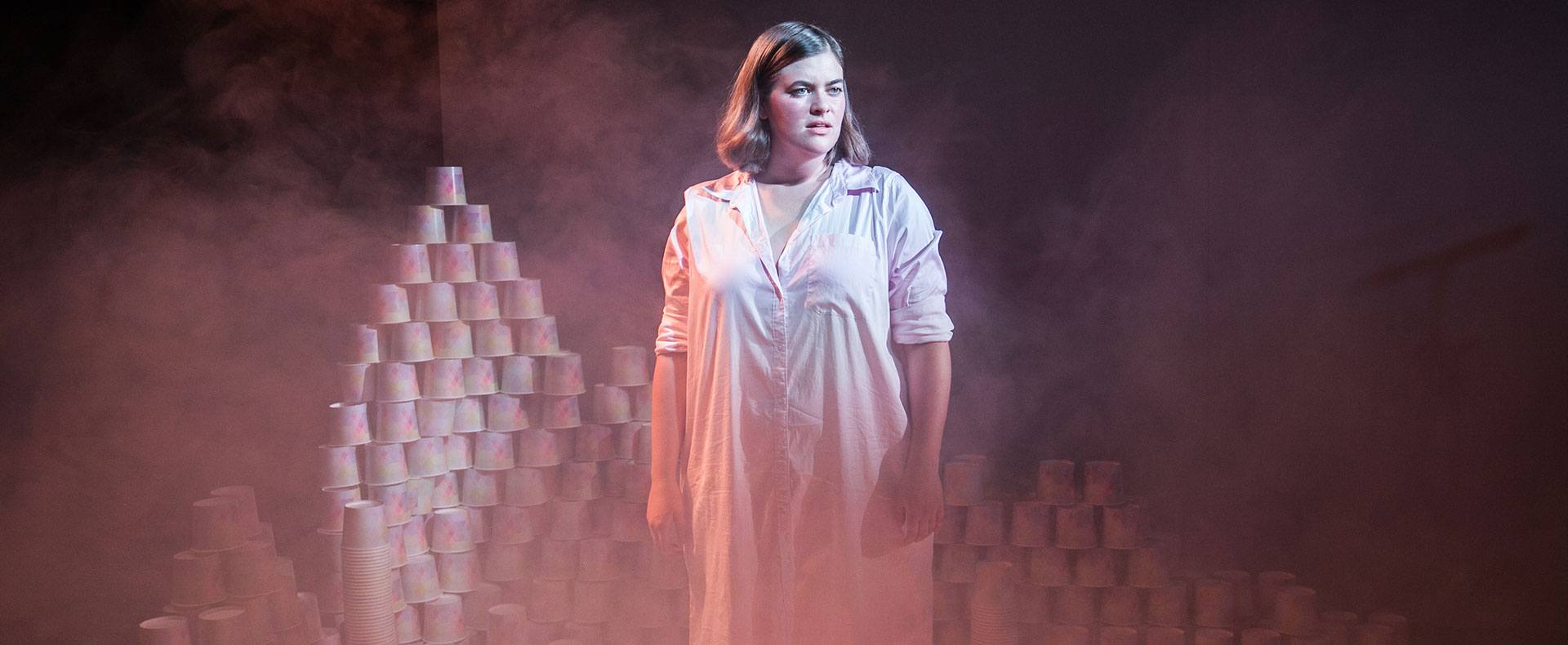 Photo
/ Katy Green-Loughrey
Producer
/ Q Theatre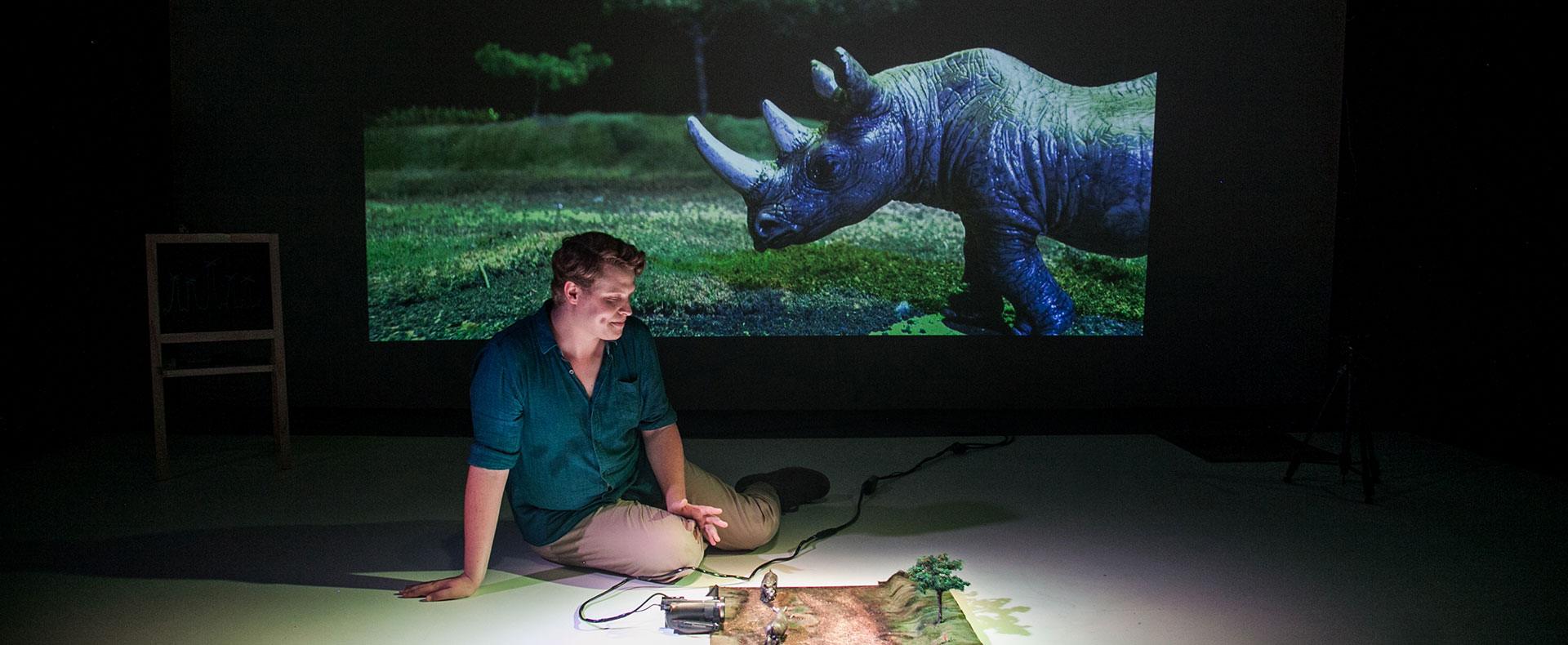 Photo
/ Katy Green-Loughrey
Producer
/ Q Theatre
Back to Back
Everything You Ever Wanted & How I Saved the Western Black Rhino
The latest, locally produced performance from the Q Theatre, and is a double billing of two great short shows, Everything You Ever Wanted and How I Saved the Western Black Rhino.
Everything you Ever Wanted – a new theatre work by Australian theatre artist Rachel Roberts explores the science of dieting, weight and disordered eating.
Rachel Roberts is an intelligent, sensitive and cheeky theatre maker. Cutting her teeth with Sydney brats Applespiel and Canberra's science-theatre mavericks Boho Interactive, Rachel places herself under the microscope in this deeply personal exploration of diet culture and eating disorders.
If you have you ever worried that if you let yourself, you'd never stop eating or had that worry for a loved one, join us on a journey of body image and acceptance.
Research and development has been supported by Create NSW, the Ned Foundation, ATYP and Q Lab at The Joan.
In How I Saved the Western Black Rhino, Australian theatre maker Nathan Harrison looks at the current extinction crisis and explores the daunting complexity of wildlife conservation – along with the uplifting story of travelling to Africa to try to save one of the last Western Black Rhinos before they became extinct.
If you're looking at a whole lot of endangered species but you only have enough resources to save some, how do you make that decision?
In the history of the earth there have been five mass extinction events, the most famous of which is the dinosaurs. With the current extinction rate thousands of times higher than normal, we might be in the middle of the sixth – and this one is being caused by us.
How I Saved the Western Black Rhino has been supported by Camden People's Theatre, Hackney Showroom, Coney, and Q Theatre's Q Lab Residency at The Joan.
Cast & Creatives
Rachel Roberts / Creator and Performer
Nathan Harrison / Creator and Performer