Ignite (Online):
For ages 13 - 15
IGNITE online performance workshops provide the perfect environment for young artists aged 13 – 15 to discover and develop their own creative voices. Participants explore more advanced concepts of acting theory, practice their improvisational skills, learn about different performance disciplines from around the world and create their own performance works.
Course Details
Times: Saturdays 9:30am – 11am
Dates: 2, 9, 16, 23, 30 May and 6, 13, 20 June
Cost: $130
Suitable for: Ages 13 – 15
Online Access: Studio Q Stage Door workshops are designed to be delivered online via Zoom and Google Classrooms. 
Participants aren't required to download any software but will need to have access to a computer, stable internet connection and a room where they can move around and make some sound. 
Enrolments
Enrolments for Term 2 of Stage Door have now closed. 
Phone: (02) 4723 7600
Download the Information Kit: Click Here
More Info: creativelearning@penrith.city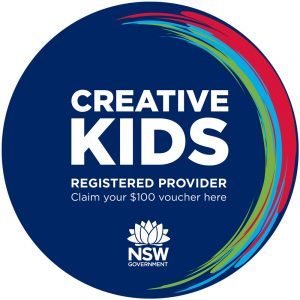 As a registered provider for the Creative Kids program, you can redeem your $100 voucher with us. Vouchers can be redeemed in person or by calling the Box Office on (02) 4723 7600. For more information regarding the Creative Kids program, or to learn more about the more than 40 government savings and rebates to help with your cost of living, visit service.nsw.gov.au