Studio Q is Q Theatre's training program for young people (ages 5 – 18) and people living with a disability.
We believe that the best way to learn skills in theatre is to do what professional actors and directors do every day – participants will be considered a 'young artist' preparing for rehearsals and performances, led by a tutor who is actively involved in the theatre industry.
Studio Q Aims:

To introduce young artists with an experience of the thrills and creative challenges of theatre arts practice;
To build all young artists' confidence and self-expression in a professional theatre environment;
To build ensemble awareness, social skills, mutual respect and respect for theatre as a collaborative artform among all participants.
PROGRAM HIGHLIGHTS

Each term is designed to build on the learning of the previous terms. In addition to the learning within workshop sessions, participants have the opportunity to be audience members for selected performances in The Q Theatre, to develop their understanding and enjoyment of theatre arts practice.
At the end of Term 2 our young artists present a free Behind the Scenes performance, sharing theatre exercises and activities they have been working on with their family and friends. Term 4 is focussed on presenting the Studio Q End of Year Showcase, an chance for each course to present a short (~10 minute) performance based on the ideas and skills they have created and developed throughout the year, presented in the Q Theatre and on sale to the General Public.

Performing arts for people with a disability
Our Access Ensemble performing arts courses are designed specifically to cater for people with mild to moderate physical and/or intellectual disabilities. Our participants regularly tell us that they love coming to Studio Q, because:
our tutors are professional teaching artists who are eager to help participants express their ideas and get what they want out of a theatre training course;
they get to perform in a state-of-the-art theatre in front of a general public audience;
they gain skills, confidence and experience in a professional theatre environment, and…
they meet exciting new people, and make great friends.
Experience all the thrills and creative challenges of acting and live performance.  Each week our Access Ensemble participate in acting, music and movement exercises designed to stimulate the creative imagination and develop skills in personal and creative self expression. Across two semesters each ensemble moves towards developing a performance for public showing.
The Role of Carers: Some participants attend with carers and some attend individually. We encourage Carers to work with the teaching artists and take an active role in each sessions activities, to get the most out of the course and to add immensely to group engagement skills and the spirit behind our Access Ensemble courses. Keen Carers may even find themselves performing on stage in the end of semester showcases! Speak to the teaching artists early in the course to discuss how you may be able to contribute each term.
COURSE INFORMATION
At the end of Term 2 and Term 4 our young artists present a showcase. Here all participants share theatre exercises and activities they have been working on with their peers, family and friends. This is a free event we look forward to seeing you here!
Need to know:
Dates:
Term 1 – 7, 14, 28 February; 6, 13 20, 27 March; 3 April (no classes on 21 February)
Term 2 – 1, 8, 15, 22, 29 May; 5, 12, 19 June
Term 3 – 22, 31 July; 7, 14, 28 August; 4, 11, 18 September (no classes on 21 August)
Term 4 – 16, 23, 30 October; 06, 13, 20, 27, 28 November; 4 December
Times:
Adult "RED" & "ORANGE" Courses for adults (26+ years) run on Fridays 10.30am – 12.30pm (2x groups)
Teens "GREEN" Course for young adults (18 – 26 years) runs on Fridays 1.30pm – 3.30pm
Behind the Scenes: 19 June 10.30am – 12.30pm
Studio Q Showcase: 28 November (Rehearsals: 5pm – 7pm, Performance: 7pm – 9pm)
Course fees: $184 per term (or $320 per semester)
Booking & Enrolment: TERMS 1 – 4 2020

Returning Studio Q participants can book at the Box Office by phone or in person immediately.
Bookings for new students are open on Monday 13 January 2020. You can can book at the Box Office by phone or in person immediately.
In addition to payment, new participants must also complete the Enrolment Form for 2020. This will be emailed after payment has been received by the Box Office. Participation in Studio Q is only possible after the Enrolment Form is received.
Enquiries:
For course enquiries contact Studio Q Coordinator Ian Zammit on 02 4723 7606 or ian.zammit@penrith.city (9am – 4.30pm, Tuesday – Saturday during term time or Monday – Friday for the remainder of the year.)
For booking enquiries contact Angela Heckenberg at the Box Office on 02 4723 7600 (Box Office hours: Monday to Friday: 9am – 4.30pm)
YES!
We accept Creative Kids Vouchers for our Studio Q classes.
Create something great. Claim your $100 Creative Kids voucher today. As a registered provider for the Creative Kids program, you can redeem your voucher with us and let your child develop new skills. Enrol them in a new activity so they can create something great. Your Creative Kids voucher will be available for redemption for our Studio Q classes! Vouchers can be redeemed via in person or call the Box Office at 4723 7600. For more information regarding the Creative Kids program, or to learn more about the more than 40 government savings and rebates to help with your cost of living, visit service.nsw.gov.au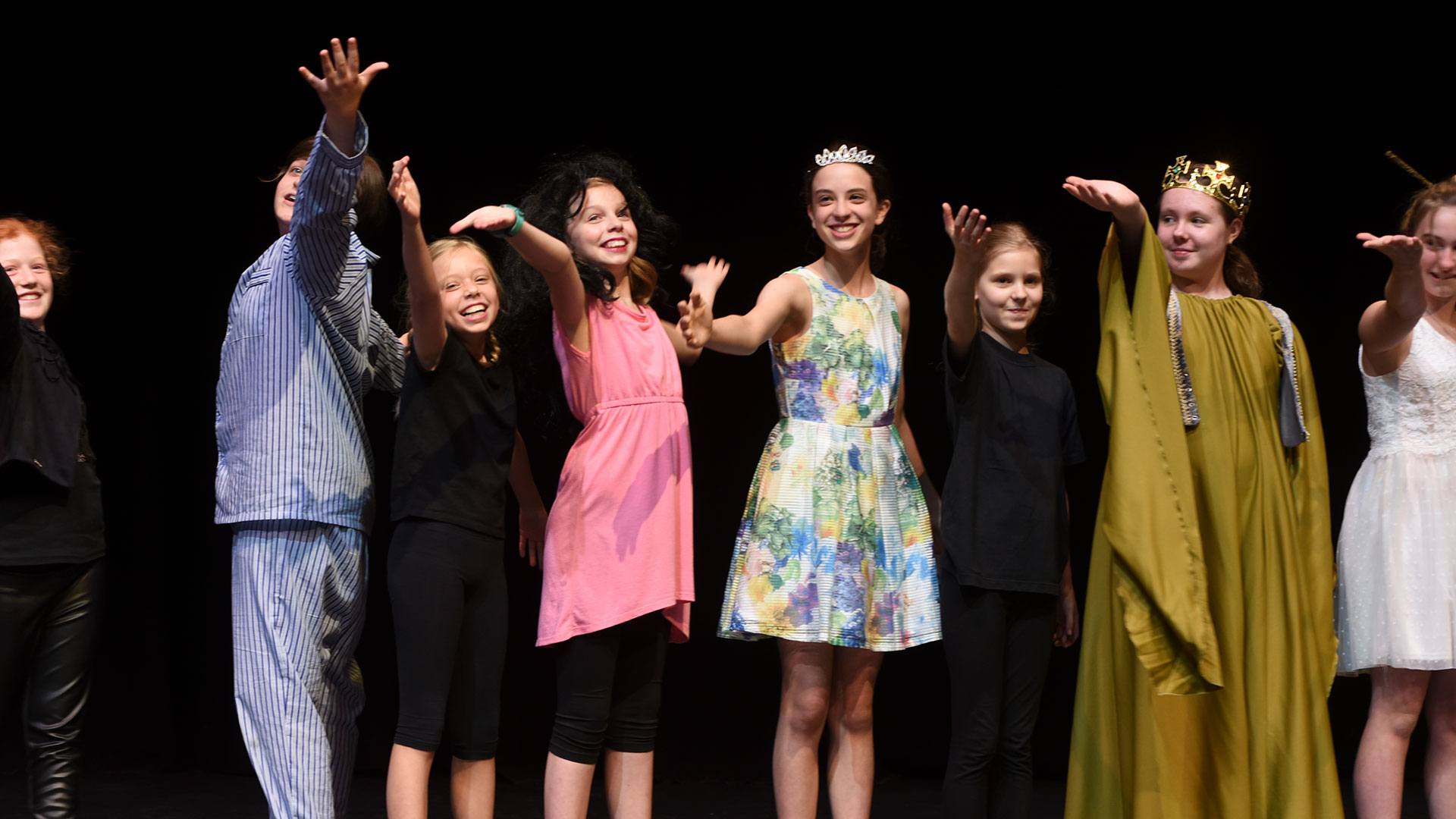 Play