Theatre doesn't grow on trees. But it grows here in Penrith.
Q Theatre's drop in and deep dive workshops are made for a wide range of people. We're here for beginners hoping to learn the basics, emerging artists making the leap to professional practice and professionals wanting to stay sharp. We have weekly workshops for creative people of all ages and various needs. Below is a few of our current courses on offer.
Stage Door - Online Workshops
Stage Door is an online theatre and performance training program.
Participants attend a weekly workshop across an 8-week Term to learn new skills and work towards a new performance outcome. Classes currently offered include:
Click here to download the Stage Door program information kit for Term 2, 2020.
Studio Q: For Ages 5 to 18
Due to the current COVID-19 Health Crisis, Studio Q courses are currently paused to support the health and well-being of participants and their teachers. In line with this we are offering a range of online workshops including: 
To see the latest information on COVID-19, please click here
Access: For Ages 18+ Living with Disability
Due to the current COVID-19 Health Crisis, Studio Q courses are currently paused to support the health and well-being of participants and their teachers. In line with this, we are offering the following workshop online:
To see the latest information on COVID-19, please click here
Play it Penrith - For people that want learn something new during the Covid-19 Health Crisis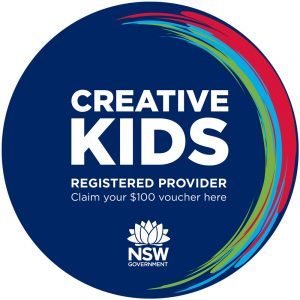 As a registered provider for the Creative Kids program, you can redeem your $100 voucher with us. Vouchers can be redeemed in person or by calling the Box Office on (02) 4723 7600. For more information regarding the Creative Kids program, or to learn more about the more than 40 government savings and rebates to help with your cost of living, visit service.nsw.gov.au