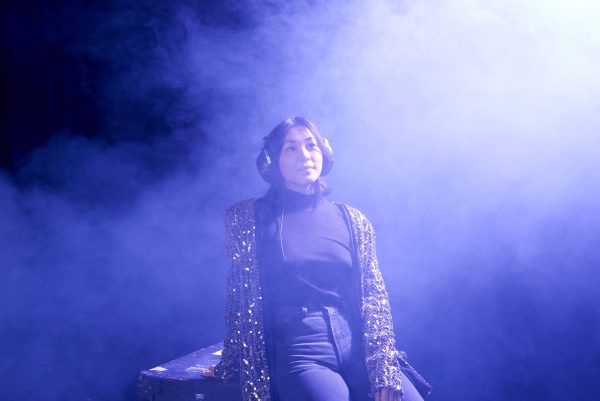 APPLY NOW TO AUDITION FOR Q THEATRE'S YOUNG ARTIST ENSEMBLE
Q Theatre is holding auditions for up to 10 young artists (18 – 26) to take part in the 2020 'St Marys Kid' Young Artist Ensemble. This is a skills development project that results in a public outcome. The show will be presented on the 15 & 16 of May in St Marys (venue and time TBC).
PRODUCER: Q Theatre is the resident theatre making program at The Joan.
ROLES: up to10 young artists (18 – 26). Within this we're looking for artists from a variety of creative disciplines.
EXPERIENCE: Performers of various levels of experience are encouraged to apply. A background or interest in devising new work will be an advantage.
OBJECTIVE: The Young Artist Ensemble seeks to up-skill early-career artists in the areas of new work development, cross art form practice and to facilitate new collaborations.
THE PRESENTATION: An ensemble of emerging artists will collaborate together under the direction of Bernadette Fam to create a new work that speaks to the themes and place of St Marys. The group will move through a workshop process that dreams a new performance from the ground up. The performance, that is yet to be developed, will be defined by the thoughts, beliefs and experiences of the ensemble. Watch this space.
AVAILABILITY: To be considered for inclusion in the project artists must be available for the following dates:
6.00pm – 9.00pm | Tuesdays and Thursdays 31/03/2020 – 17/05/2020*
TIME TBC | Friday 15/05/2020 & Saturday 16/05/2020
*These dates may change slightly and include a Saturday rehearsal but will be in conversation with successful auditionees.
COST: There is no charge for participation in this program.
APPLICATIONS CLOSE: 22/02/2020 (Did you miss the due date for the application? Fret not! Email justin.mccormick@penrith.city to submit a late application now!)
AUDITIONS HELD: We are holding a second round of auditions on 4 March 2020 1pm
If you have any queries about your application, please email Justin at justin.mccormick@penrith.city
Acknowledgements: 'St Marys Kid' was originally created by Kevin Bennett, David Mason-Cox and Max Iffland. Cast included Greg Apps, Doreen Warbruton, Chris Rannaste, Frank Lippovic, Terry CArlan, Leanne Kerr, Pat Parker & Kven Bennett WITH Pam Donnellan, Tracy Gledhill, Ann Grossman, Angela Monteleone, Tracey Moore, Fiona Press, Francene Reddan, Pam Rinner, Sue Ruck, Katrina Samuel, Sonja Stranden, Mark Dulger, Stephen Cunningham, Noel Evans, David Hoey, Robert Jenkins, Drew Keating, Colin McDonal, Stephen Moore, Chris Smith, Robert Tompsett, Phil Walcott, John Walker & Bradley Warnemide. Direction by Max Iffland, design by Anthony Babbicci, musical direction by Kevin Bennett & Robert Mason-Cox, choreography by Andrea Kelland & Fae Casham, stage direction by Trevor Connell. The sound technician was Nick Knezevic, state manager was Ian Bretiner, assistant stage managers were Peter Douglas, Walter Martinelli, Cheryl Pike, Thomas King and Robert Jones. Set construction was by Anthony Babbicci, Ken Graham, Leone Sharp and Ann Grossman. Photography was by Trevor Connell. Drums and percussion were Gary Habgood, guitars were Richards Evans & Kevin Bennett, horns and percussion were Richard Greenber and bass was David Mason-Cox. St Marys Kid was first produced by Q Theatre in association with The Youth Theatre Workshop in January 1977 and was developed as part of the first Festival of Sydney.
[image: Christina Mishell]