Stepping Up: For Ages 9 - 12
STEPPING UP gives participants the chance to explore their love of performing in a fun and supportive environment. These exciting workshops build confidence and encourage participants to share and develop their own creative ideas while learning new skills and devising their own performances.
Term 4 provides students time to develop and present a performance of their theatre skills to the public. Please see below for details on the 2020 Showcase.
Course Details
Times: Saturdays 9:30am – 11:30am or Saturdays 12:30pm – 2:30pm
Dates: 17, 24, 31 October; 7, 14, 21, 28 November and 5 December

Cost: $160
Suitable for: Ages 9 – 12
Location: Joan Sutherland Performing Arts Centre, 597 High Street, Penrith
SHOWCASE 2020 – ONLINE STREAM PRESENTATION

In a first for Studio Q, we will be pre-recording the performances of our students in preparation for an Online Stream event to share with our community. Families and friends can share in the performances in the safety and comfort of their own homes, and students have the chance to see their own performance with their ensemble. We are proud to provide this new experience of Studio Q talented students!
Please ensure you have access to a computer with a stable internet connection for the live performance stream, prior to book. After you have booked your ticket you will receive an email with the link to the showcase. Please contact us on the details below if you have any questions in regards to this.
Online Stream Presentation Date & Time: Saturday 5 December at 7pm
Price: $20 per Family

Tickets on sale Wednesday 30 September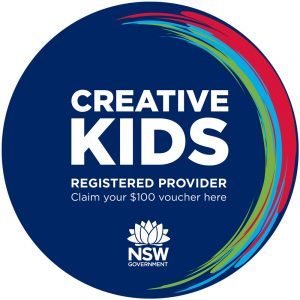 As a registered provider for the Creative Kids program, you can redeem your $100 voucher with us. Vouchers can be redeemed in person or by calling the Box Office on (02) 4723 7600. For more information regarding the Creative Kids program, or to learn more about the more than 40 government savings and rebates to help with your cost of living, visit service.nsw.gov.au