Access Ensemble
(Face-to-Face):
For ages 18 - 26 and 26+
OUR ACCESS ENSEMBLE performing arts courses are designed specifically to cater for people with mild to moderate physical and/or intellectual disabilities. No experience is required and we are delighted to welcome new artists to join our returning students in our Access Ensembles. Our students regularly tell us that they love coming to Studio Q, because:
Our tutors are professional teaching artists who are eager to help them get what they want out of the course;
They get to perform in a state-of-the-art theatre in front of a general public audience;
They gain skills, confidence and experience in a professional theatre environment; and
They meet exciting new people, and make great friends. Experience all the thrills and creative challenges of acting and live performance.
Each week our Access Ensemble participate in acting, music and movement exercises designed to stimulate the creative imagination and develop skills in personal and creative self expression. The two onsite courses include:
Adult Ensemble, that takes place in the mornings and is designed for ages 26+
Young Adults Ensemble, which runs in the afternoon for emerging artists aged 18 – 26
Course Details
Times:
Adults Aged 26+
"Orange" Class
Fridays 10:30am – 12:30pm
Young Adults Aged 18 – 26
"Green" Class
Fridays 1:30pm – 3:30pm
Dates: 24, 31 July and 7, 14, 21 August and 4, 11, 18 September
Please Note: There are no classes on 28 August
Cost: $160
Suitable for: Young Adults Aged 18 – 26 and Adults Aged 26+
Location: Joan Sutherland Performing Arts Centre, 597 High Street, Penrith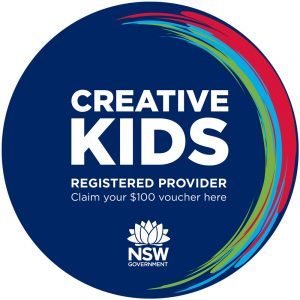 As a registered provider for the Creative Kids program, you can redeem your $100 voucher with us. Vouchers can be redeemed in person or by calling the Box Office on (02) 4723 7600. For more information regarding the Creative Kids program, or to learn more about the more than 40 government savings and rebates to help with your cost of living, visit service.nsw.gov.au