Access Ensemble: For Ages 18+ Living With Disability
Access acting, music and movement exercises designed to stimulate the creative imagination and develop skills in personal and creative self expression. Designed to cater for people with mild to moderate physical and/or intellectual disability, these workshops are a fantastic weekly creative outlet, which allow participants to work towards a performance outcome.
Run over an 8-week term, we are proud to offer two programs as part of our Access Ensemble. Choose from:
Young Adults Ensemble for emerging artists aged 18 -26
Adults Ensemble for artists aged 26+
Support workers are welcome to sit in on all workshops.
Key Details
Dates & Times
Adults Ensemble: Fridays, 10:30am – 12:30pm
Young Adults Ensemble: Fridays, 1:30pm – 3:30pm
Term 3, 2021
Week 1 – 16 July
Week 2 – 23 July
Week 3 –  30 July
Week 4 – 6 August
Week 5 – 13 August
Week 6 – 20 August
Week 7 – 27 August
Week 8 – 3 September
Term 4 dates are outlined in the Information Kit here
Fees
$184 per student, per term
Book Semester 2 (Terms 3 & 4) for $320 and save!
Creative Kids Vouchers accepted
Location
Joan Sutherland Performing Arts Centre,
597 High Street, Penrith
Click here to view on Google Maps
More Information
Information Kit
Download a PDF version here
Download a Word version here
Terms and Conditions
Download a PDF version here
Download a Word Version here
Accessibility
Click here to find out about accessibilty at The Joan
Enquiries
Please contact our Theatre Programs Coordinator, Ian Zammit on (02) 4723 7600 (Tuesdays, 1pm – 8pm or Wednesdays – Saturdays, 9am – 4:30pm) or email creativelearning@penrith.city
CREATIVE KIDS VOUCHER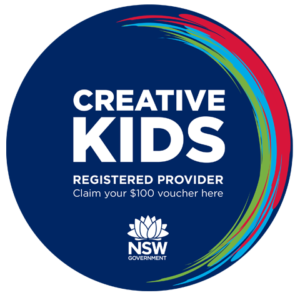 As a registered provider for the Creative Kids program, you can redeem your $100 voucher with us. Vouchers can be redeemed in person or by calling the Box Office on (02) 4723 7600.
Click here to Apply for a Creative Kids Voucher
For more information regarding the Creative Kids program, or to learn more about the more than 40 government savings and rebates to help with your cost of living, visit service.nsw.gov.au 
Returning Students – Bookings for Terms 3 & 4 Now Open! Visit or call Box Office on (02) 4723 7600 to Secure Your Place Now!
New Students – Bookings for Terms 3 & 4 go on sale 10am, Tuesday 15 June, 2021. Please check back here then.
A COVID-19 Safety Message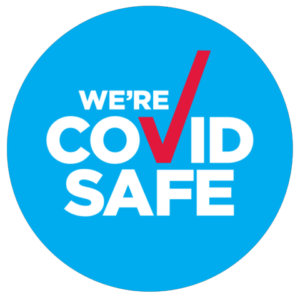 The Joan is a registered COVID Safe venue and is following strict NSW Government guidelines and expert public health advice. Your health and safety is our priority.
Please click here to view our full COVID Safe Plan and our new ticketing Terms and Conditions.
Please note safety measures may change. We regularly update our processes based on the latest government advice.
In accordance with the recent update to NSW Health regulations, The Joan is operating at 100% capacity from 29 March 2021.
It is the responsibility of every individual to help stop the spread of COVID-19. If you have experienced cold or flu-like symptoms in the last 14 days, have a temperature and/or been in contact with a confirmed case of COVID-19, it is our right to refuse you entry into our venue. The health and safety of our patrons and staff is extremely important to us. Please contact us before your event if any of the above applies to you.
As part of our COVID safe measures, all visitors (patrons, artists, students, contractors, staff, volunteers and other personnel) must register their attendance on site using the QR Codes located near the entry points. Staff are available for assistance, and a manual option is available for those unable to register online.
We strongly recommend all staff and visitors (12 years and older) wear masks inside The Joan.
For more information on how you can help us keep our community safe, please click here.