Accelerate (Face-to-Face):
For ages 16 - 18
ACCELERATE provides students based in Western Sydney with a platform to test their theatre skills and take their creative ideas to the next level.
A perfect complement to HSC Drama studies and tool to prepare for tertiary performance training, throughout the course, the participants explore contemporary performance techniques based on current industry practice and learn creative strategies to help pave the way for a career in the entertainment industry.
Course Details
Times: Tuesdays 4:30pm – 7:30pm
Dates: 28 July and 4, 11, 18, 25 August and 1, 15, 22 September
Please Note: There is no class on 8 September
Cost: $260
Suitable for: Ages 16 – 18
Location: Joan Sutherland Performing Arts Centre, 597 High Street, Penrith
Enrolments
Due to unforeseen circumstances these classes have been cancelled for Term 3. Please stay tuned for an announcement about our Term 4 dates.
Phone: (02) 4723 7600

More Info: creativelearning@penrith.city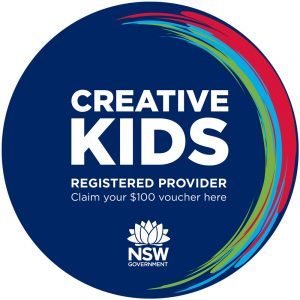 As a registered provider for the Creative Kids program, you can redeem your $100 voucher with us. Vouchers can be redeemed in person or by calling the Box Office on (02) 4723 7600. For more information regarding the Creative Kids program, or to learn more about the more than 40 government savings and rebates to help with your cost of living, visit service.nsw.gov.au