Linda Nicholls-Gidley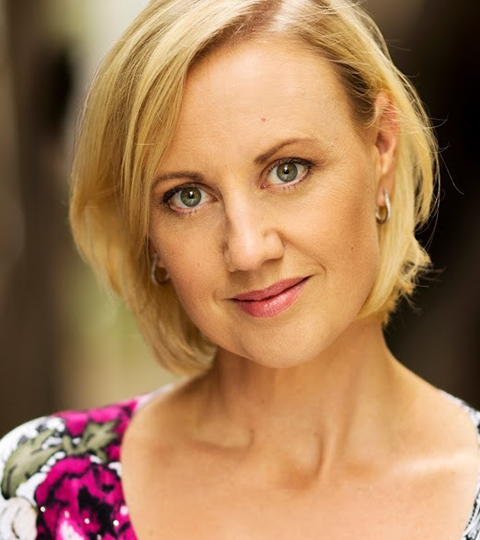 Linda Nicholls-Gidley is one of Q Theatre Lab's 2022 Artists-in-Residence. Trained as an actor and a theatre voice/accents and dialects specialist, Linda lives and creates on Wallumedegal Land. She has worked in the industry for over 20 years, with a long list of credits – most recently Jagged Little Pill, Girl from the North Country, Museum of Modern Love and A Chorus Line. The work she's currently developing, Silenced, explores how our voice interlinks with ideas of identity, how we use it to 'fit in'.
"These stories are universal. Silence and Sound are intertwined, connected in communication – sender and receiver."
get to know linda nicholls-gidley
Jamie Oxenbould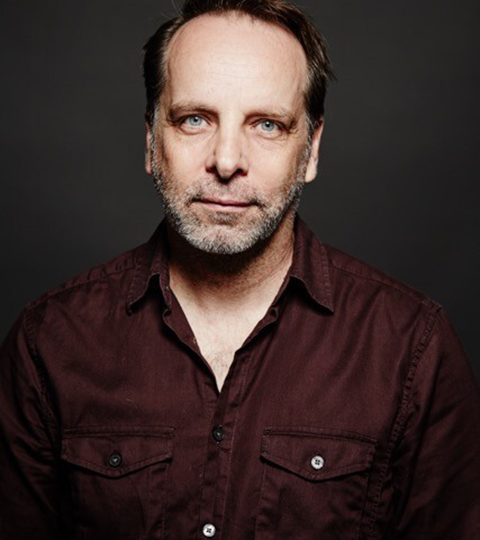 An accomplished actor across stage and screen, Q Theatre Lab 2022 Artist-in-Residence Jamie Oxenbould has worked in the performing arts for over 25 years. From Griffin and Bell Shakespeare, to Sydney Theatre Company and Ensemble. You may have seen him on TV, where he's worked on a variety of shows including Playschool and My Place – or heard him on many children's animation series. Jamie and Mary Rachel Brown developed their show, Kingdom, out of lockdown, creating a narrative based on animal-related monologues.
"The pets we choose to so intimately share our lives with says a lot about who we are, and what the pets say about us (yes our animals talk) speaks volumes – and the unvarnished truth about us in return."
get to know jamie oxenbould
Mary Rachel Brown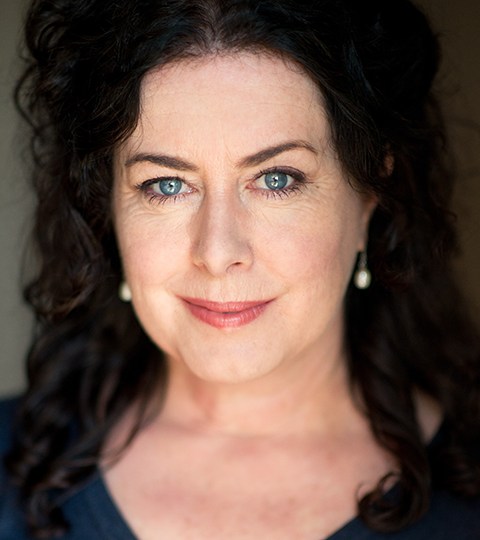 Q Theatre Lab 2022 Artist-in-Residence Mary Rachel Brown is a widely respected and much-awarded writer, creating work for stage and screen. Her most recent play Dead Cat Bounce opened Griffin Theatre Company's 2019 season. Mary's most notable work, The Dapto Chaser, was commissioned by Merrigong and reproduced by Apocalypse Theatre for Griffin Independent, Glenn St and Hothouse. The play was also screened at Dendy Cinemas and on ABC iview. During her residency, she is working on Animal Kingdom, with Jamie Oxenbould.
"This work is welcoming. It is an admission that we are all a bit weird."
get to know mary rachel brown
Deborah Pollard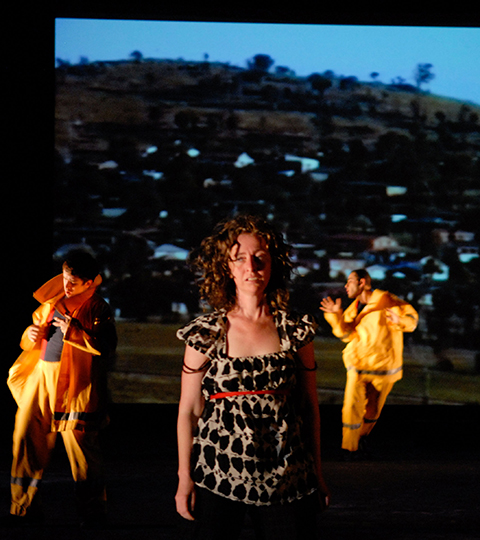 Deborah Pollard is one of Q Theatre Lab's 2021 Artists-in-Residence.  A director, performance maker and artist, her practice has encompassed a diverse range of collaborations – working with dancers, farmers, performers and visual artists, among others. The work she's currently developing, Eighteen Years On, combines wry wit, compelling storytelling and song, in a theatrical portrait of the very human face of climate change catastrophe, through the story of a family who lost their home during the 2003 Canberra bushfires.
Get to know Deborah Pollard
Thomas Campbell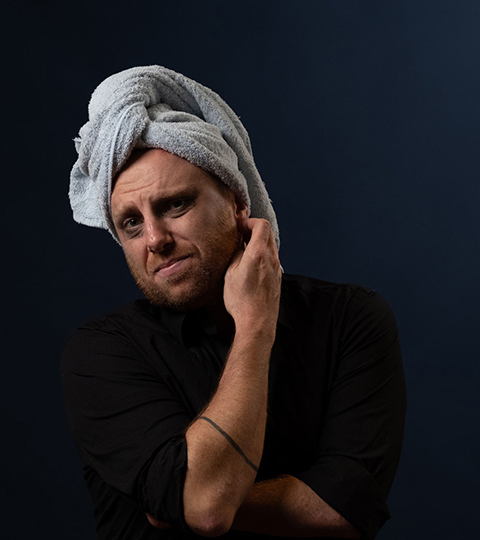 Writer and actor Thomas Campbell is one of our 2021 Q Theatre Lab Artists in Residence. His black comedy, Betty is a Butcher, was originally in development early last year and set to head to the Edinburgh Festival, but of course we all know what happened next. Now Thomas, with Director Kate Gaul, are well into the three-week residency period, and here Thomas shares some thoughts and insights (and the reality of developing a new work).
Get to know Thomas Campbell
Kate Gaul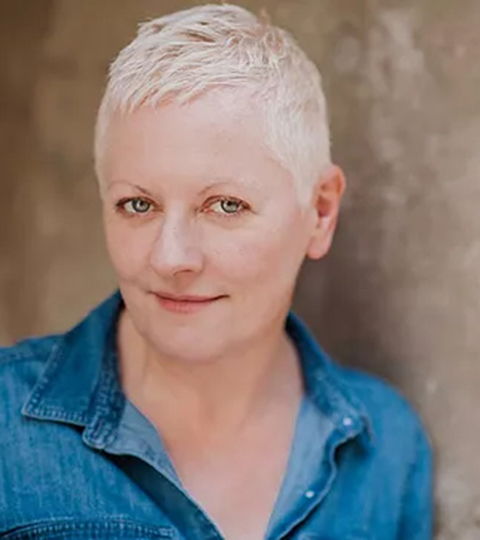 Kate Gaul is a theatre and opera director, creative producer, festival director, and designer. A graduate of NIDA (Directing 1996) and Artistic Director of Siren Theatre Co. Kate undertook a residency with SITI Company (NYC) and was Associate Director at Ensemble Theatre. She brings a wealth of experience and talent to Q Theatre Lab, where she is directing Thomas Campbell's first play, Betty is a Butcher, currently in development as part of the Q Theatre Lab Artist-in-Residence program.
Get to know Kate Gaul
Donna Abela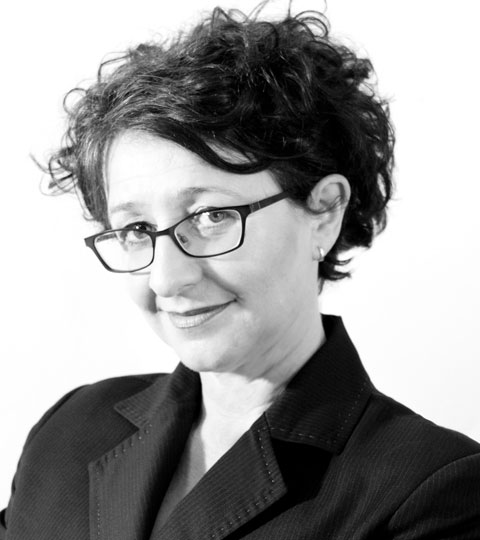 Donna is a multi award-winning playwright. She has written over 30 original and adapted stage plays for youth, community, independent and mainstream theatre companies, and radio plays for the ABC and Eastside Radio. Her play Jump For Jordan won the Griffin Playwriting Award in 2013. Other awards include AWGIE awards, and the Human Rights and Equal Opportunity Commission Award for Drama.
Get to Know Donna Abela
Katie Beckett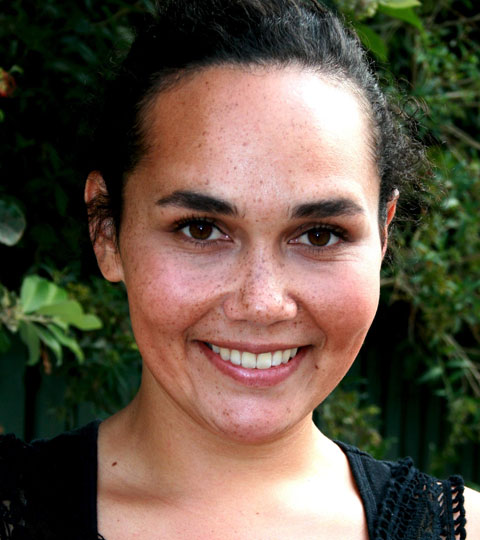 Katie Beckett is an actor and writer with a passion for storytelling, both for the stage and screen. She is also a founding member of Cope St Collective.She won Balnaves Indigneous Playwrights Award and was nominated for a Green Room Award for her first full length play, Which Way Home, which enjoyed an extended sold out season at Belvoir as part of the 2017 Sydney Festival.
Get to Know Katie Beckett
Jonathan Biggins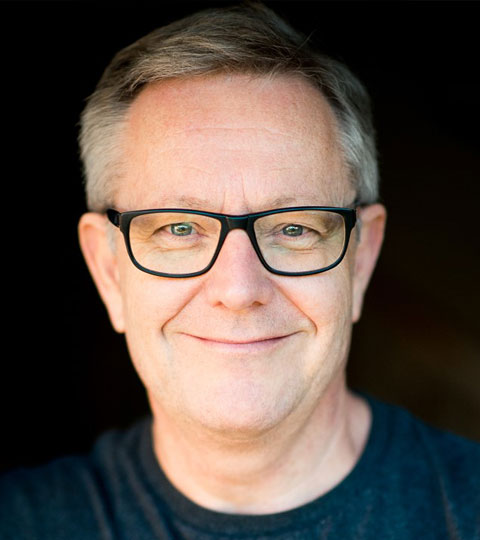 Jonathan is a multi award-winning actor, writer and director with a wide and varied stage career. He is one of the creators of Sydney Theatre Company's The Wharf Revue and his acting credits include Travesties, The White Guard and Ying Tong for Sydney Theatre Company; The Importance of Being Earnest for Melbourne Theatre Company; The Mikado and Orpheus in the Underworld for Opera Australia and Essington Lewis: I Am Work.
Get to Know Jonathan Biggins
Mandy Bishop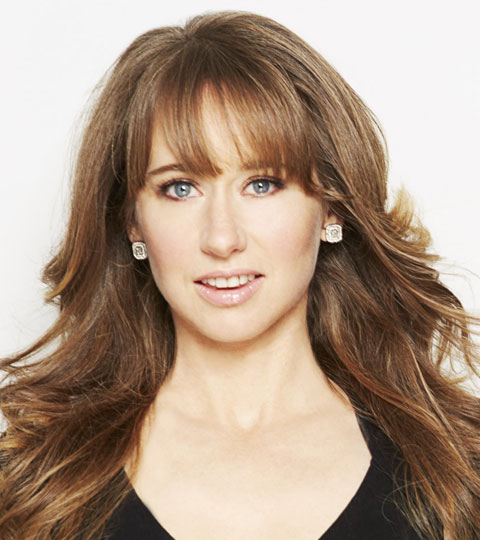 Multi award-winning Mandy Bishop is an actor, writer and singer living in Sydney and New York. Recent theatre credits are Sydney Theatre Company's The Wharf Revue's, Bell Shakespeare's National Tour 2019 Much Ado About Nothing, Hayes Theatre Co's workshop for Dubbo Championship Wrestling and Sydney Symphony Orchestra. Her writing/ performing credits include At Home with Julia, My New Best Friend.
Get to Know Mandy Bishop
Nicholas Christo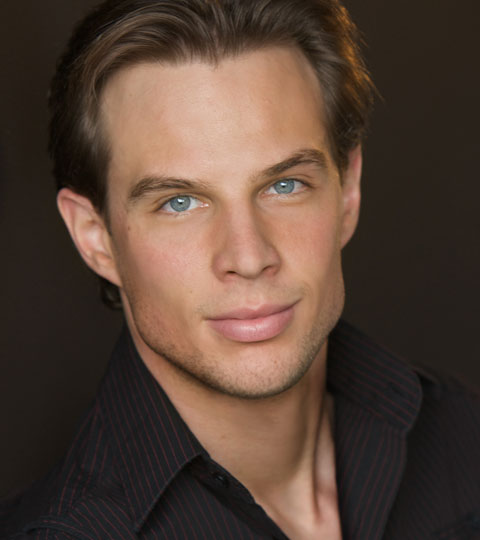 Culminating in a very successful performing arts career, Nicholas moved to Sydney in 2006 and has starred in many high-profile stage and television roles. He is a mentor and teacher at several performing arts institutions, including our very own Penrith Conservatorium and Q Theatre. He has taught and directed at the Australian Institute of Music, the Academy of Film Theatre & Television, Australian Theatre for Young People and the Western Australian Academy of Performing Arts where he holds a Bachelor of Arts in Music Theatre.
Get to Know Nicholas Christo
Margaret Davis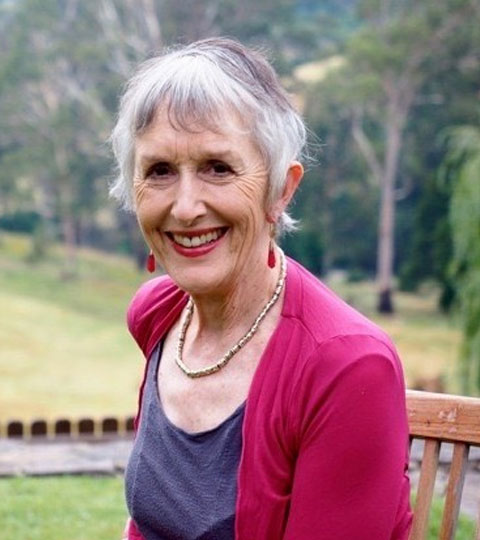 Margaret Davis began her professional life as a dancer with Opera Australia in 1972 and since then has developed a multi-faceted career as actor, director, writer and lecturer in the performing arts and has been involved with the Q Theatre from very early on to present day. She even auditioned for Q Theatre Co-Founder Doreen Warburton in the mid 1970s. Margaret was the first woman appointed as a director with an Australian main-stage theatre company in 1981 as part of the State Theatre Company of South Australia.
Get to Know Margaret Davis
Monikka Eliah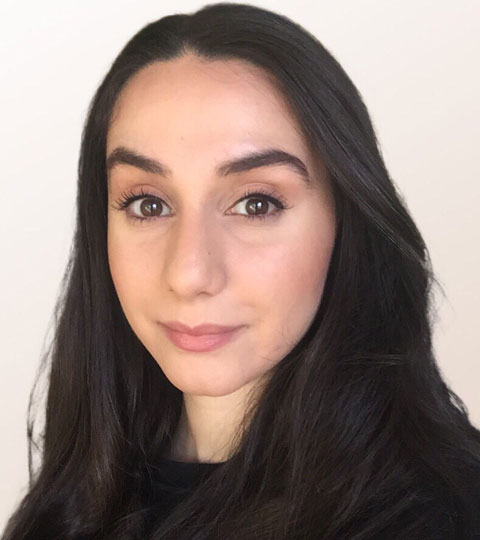 Monikka Eliah is an Assyrian-Australian writer. She graduated from the University of New South Wales with an Arts degree having majored in English. Monikka has presented work at the NSW Writers Centre, Studio Stories in Parramatta, Wollongong Writers Festival and Sydney Writers' Festival. She was the theatre recipient for the Southlands Breakthrough Award 2018 and Wheeler Centre Just Pretending Fellowship 2020.
Get to Know Monikka Eliah
Bernadette Fam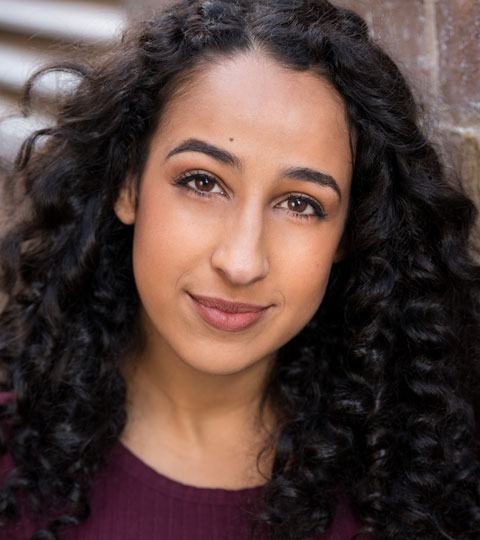 Bernadette Fam is an interdisciplinary theatre maker, writer, director, and creative producer from Western Sydney – a true local who grew up in the midpoint of the suburban triangle that connects Jamison Park, the Nepean River and Penrith Stadium. Bernadette has been involved with the Q Theatre over the past 3 years in many capacities; as a performer, director, writer and workshop artist mentor for creative youth in Western Sydney.
Get to Know Bernadette Fam
Tasnim Hossain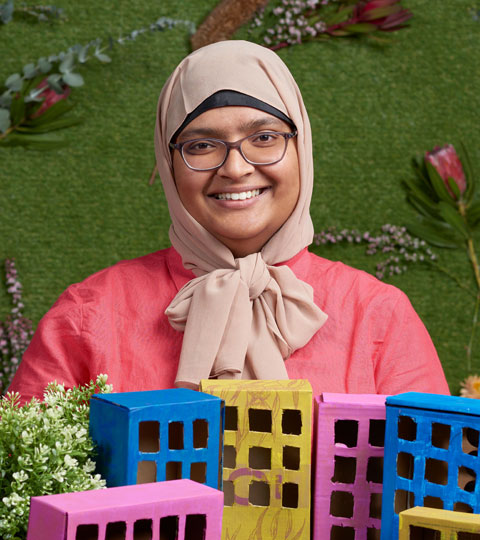 Tasnim Hossain is a playwright, screenwriter and actor, currently serving on the board of the Australian Theatre for Young People and working with Q Theatre as a theatremaker, dramaturg and writer for the stage, screen and digital media. Recently, Tasnim helped develop the new Australian work Kangaroo as part of the Q Theatre Season, developed, among others, via the collaboration of writers based in Bathurst and a partnership between Arts OutWest and Bathurst Memorial Entertainment Centre.
Get to Know Tasnim Hossain
Paul Smith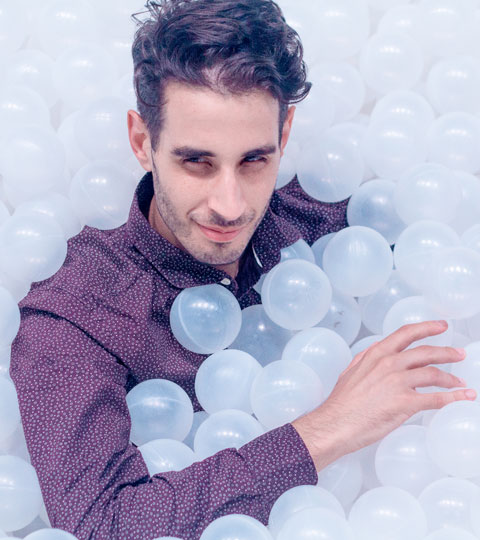 Paul is a senior lecturer in music at the University of New England, where he teaches composition and music theory. In addition to that, he is the co-artistic director of Blush Opera, based in Sydney, and holds a Doctorate of Creative Arts from Western Sydney University. Moreover, Paul is an associate artist with the Australian Music Centre. His research looks into new narratives and musical structures in opera, and he was a contributing writer to the ABC series, What is Music? His specialities include composing opera and music for toy pianos.
Get to Know Paul Smith