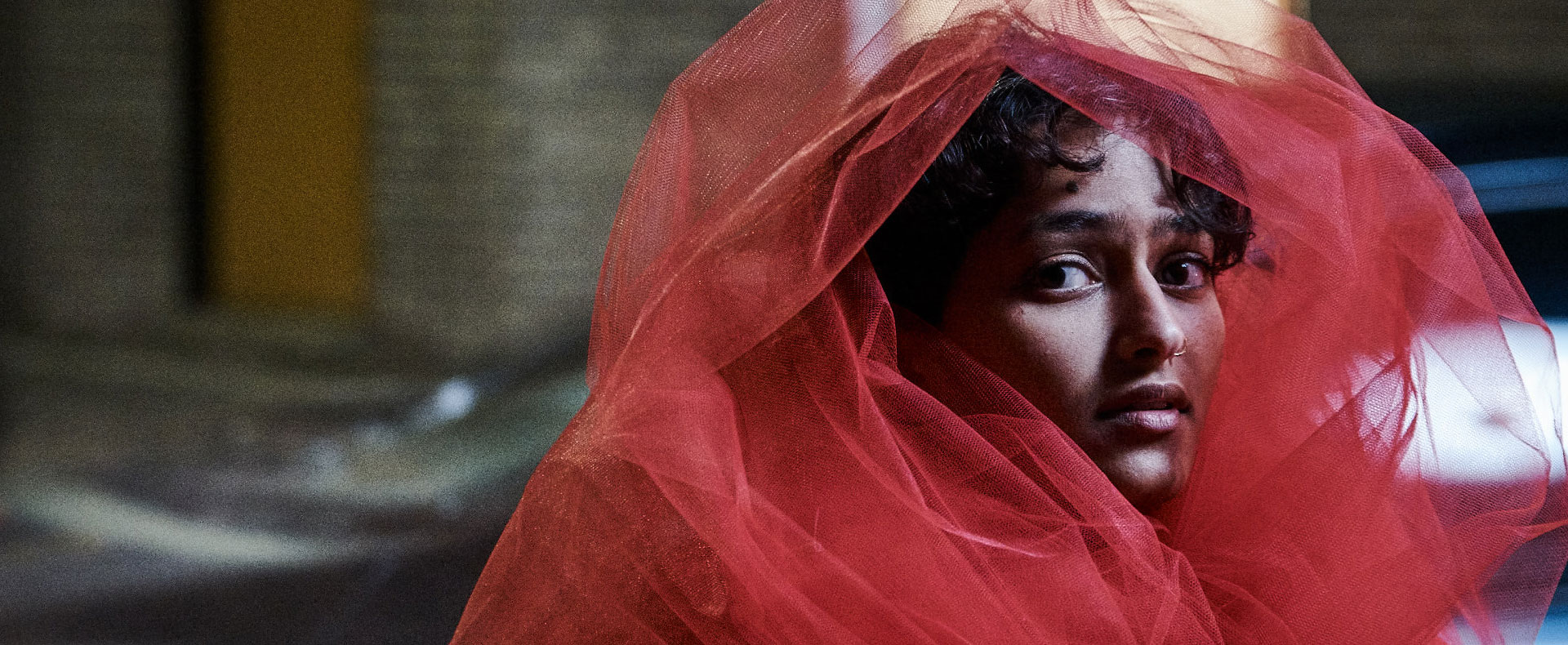 Photo
/ Joshua Morris
Producer
/ Shopfront Arts Co-Op and Q Theatre
One Self over the Crimson Nest
ArtsLab Western and North West Sydney
In this living installation, Divya explores a space that represents her childhood bedroom, a space that was a refuge from the world and a world in itself.
One Self over the Crimson Nest touches on the surreal gap between reality and the unknown, a gap in which every version of our self exists. Over the course of the season, expect this space to transform, as the walls begin to carry the memories and emotions from years past.
---
Post-Show Q&A
Q Theatre and Shopfront Arts Co-Op invite you to join us for a special Q&A session with the ARTSLAB WNW artists. This is your opportunity to meet them, hear about their creative processes, and learn about ARTSLAB and how you can be involved in the future.
Date & Time: Saturday 11 November at 6pm in the Borland Lounge.
Attendance is FREE and no registration is necessary.
---
Tickets
GALLERY ENTRY
All Tickets $10
A ticket for Gallery Entry gives you access to see One Self over the Crismon Nest only.
PURCHASE A SEASON PASS AND SAVE
Adult $60, Concession $50, Shopfront/Playwave Member $40
A season pass includes entry to all three of the ArtsLab Western and North West Sydney shows including Red Soup, CURBSQUATTERS and Sensations of Maintenance, as well as the One Self over the Crismon Nest (ArtsLab Gallery).
SINGLE TICKETS
Adult $25, Concession $20, Shopfront/Playwave Member $15
Single tickets are also available to each show and include entry to One Self over the Crismon Nest (ArtsLab Gallery).
---
Location
Joan Sutherland Performing Arts Centre, 597 High Street, Penrith – Click here to view a map
Cast & Creatives
Divya Lotliker / Creator
Valerie Berry / Mentor
Thursday 9 November
2pm – 4.45pm
7pm – 9.30pm
Friday 10 November
2pm – 6.45pm
Saturday 11 November
12pm – 4.45pm
Divya Lotliker primarily works as a visual artist with a developing interest in exploring performance art as a way of expanding her reach into questions about human nature and the fabric of reality.
Consistent themes in her work include the collective nature of this life, as experienced deeply by 'individuals,' our attachment to and experience of suffering and our dynamic relationship with religiosity, spirituality and lack thereof. All of this is rooted in the wisdom of eastern philosophies and questions about how our emotions and worldviews influence our relationships with other people and ourselves.
Divya has been mentored by Valerie Berry.