Earlier this year, Q Theatre brought together an ensemble of young artists to train, connect, and create new work in the lead up to a larger project designed to engage with the location of St Marys.
In response to the current health crisis, we reworked the ensemble into a 6-week online course focusing on the theme of Hometowns. The course, run by Bernadette Fam, used Google Classrooms to share materials, and Zoom to enable all participants to gather 'face to face' on a weekly basis. The participants learnt and shared a range of skills including creative writing, sound production, spoken word, animation and interactivity.
Adam Stepfner
Adam is an actor and theatre-maker who has performed in numerous stage productions including Nick Enright's A Property of the Clan, James Graham's Bassett, Jonathan Dorf's Dear Chuck, ATYP's Intersection (2017), Impending Everyone at Griffin Theatre, Cats Talk Back with New Theatre, as well as The White Album at Roslyn Packer Theatre and Sydney University Dramatic Society's 24 Hour Play Festival.
Adam was on the creative team for Rosaline at King's Cross Theatre (KXT) in 2019 and 2020 and was the assistant director of Cusp (ATYP) and Talk About the Passion (Theatre Travels and Griffin Theatre Company). His screen credits include short films Book Store, Remember When, Bimbalo and the series, Here We Gone Again.
Adam has completed performance workshops with ATYP, NIDA, Joan Sutherland Performing Arts Centre and Riverside Theatres. In 2017, he was an ambassador for Griffin Theatre Company. In addition to that, Adam hosts the podcast But I'm An Emerging Artist! where he talks to up and coming actors and creatives about their experiences in the industry.
Work
SHATTER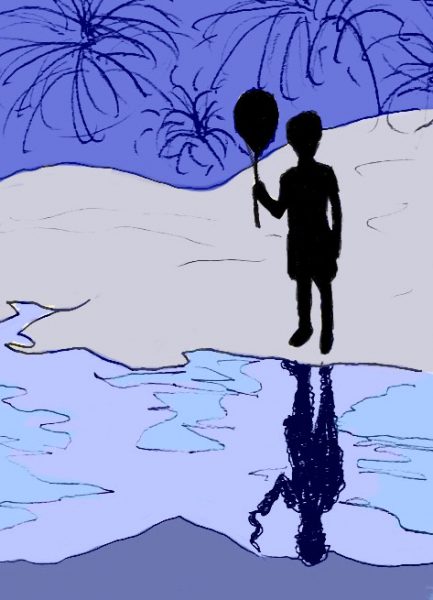 Artist's Statement
"Being a kid is sick. And I know you wanna grow up and you will. But hold onto it. Things will get shit. Then they'll be better.  And I know you think you know it all but you just wait." – A letter to my past self
Bedelia Lowrencev
Bedelia is a multi-ability performer, dancer, theatre maker, and director from Western Sydney. She made her professional theatre debut at the Sydney Opera House, performing La Bohème (2011 – 2014), Die Tote Stadt (2012), Opera in The Doman and the CBA 100th Anniversary at Hordern Pavilion.
She is currently PYT Ensemble, Spark Youth Theatre Ensemble and Future Makers with Dance Makers Collective, building upon her training in Originate – the Young Artist Program with Q Theatre.
Most recently, Bedelia performed in The Lost Voice of Anne Brontë, following on from her performance in the Sydney Festival season of The Rivoli with Dance Makers Collective, and an immersive dance art piece, Correspondence for the Kaldor Public Art Projects (Art Gallery of NSW).
Bedelia is in development for a multidisciplinary theatre work prominently exploring Auslan, and will be reprising her role as Anne Brontë in the UK next year.
Work
THANK-YOU
Artist's Statement
This work was inspired by the dichotomy of home; the rift between homes of the past and present.
Thank-you explores the choice to bury yourself in the past, blindsided by the yearning for homes long lost.
Ultimately, you face the decision:
Do you dwell in the past?
Or, awake to the present, and stride into the future?
Chloe Baldacchino
Chloe is the co-founder and president of Shape House Productions (2019) and member of Atelier Collective.
In 2018, Chloe graduated from Sydney Theatre School with an Advanced Diploma in Arts (Acting) and has performed in The Caucasian Chalk Circle directed by Danielle Maas, Mad Forest directed by Clara Voda and as the title character in Hamlet directed by Sean O'Riordan. Most recently Chloe performed the title character in Marisol (Atelier Collective) and performed, produced and co-directed Shape House Productions' debut show.
She is currently working on Atelier Collective's production of DNA, Shape House Productions' Housemates and a "Maltese-based" series she has written and hopes to produce and perform in 2021. Chloe is a proud member of MEAA.
Work
H E R
Click here to download the transcript
Artist's Statement
When I think of the place I feel most comfortable, it's my bedroom…my private sanctuary. I can do all kinds of crazy things with absolutely zero judgement. Those four walls contain some of my most treasured memories and deepest secrets – they really have seen, heard, tasted, smelt, and felt everything that is, in essence, me. I am a performer, my bedroom mirror can vouch for that, and so I decided to share a little tongue in cheek performance about quite a personal space.
Margaret Thanos
Margaret Thanos is a Sydney based actress and playwright. Her theatre credits include St Marys Kid (Q Theatre 2020), Spider in My Soup (Shopfront Artslab 2018/2019 and Bondi Feast 2019), My Creatures (Tricky Feet Theatre Company 2018), Intersection: Chrysalis (ATYP/Griffin 2018), No Exit, Caligula, Grenadine and Kill Climate Deniers (SUDS).
She has also directed The Goat, or Who is Sylvia? and Jim Got Shot at the Sydney University Dramatic Society, which had a sold out season. In addition, Margaret produced the Sydney University Women's Revue in 2019 and was an Assistant Stage Manager on the immersive experience A Midnight Visit (2018).
Her assistant directing credits include The Cherry Orchard under Victor Kalka, Bathory Begins at Q Theatre and This Genuine Moment directed by Hayden Tonazzi at the Old 505.
When theatres reopen, Margaret's debut work Dark Moon will be premiering as part of a KXTPopUpstairs season.
Work
ALL THE PLACES OUT OF REACH
Artist's Statement
All the Places Out of Reach is an anthology of poems about each place in the world that I feel connected to on a personal level, particularly at this time of closed borders. Each poem explores an element of my heritage or my life, and I formatted it in an interactive map so that the viewer can explore the world a little bit through this piece. Interactivity was a new form that I had the privilege of exploring with the St Marys Kid Ensemble. The poems explore memories, hopes for the future and the lack of connection that I feel with my heritage. We are all lost at the moment, trying to tether to something, so I hope that these poems resonate with that, and give you a little smile as you're going about your day.
Prudence Bernadette
Prudence Bernadette is a multi-talented actress from Sydney, Australia. Trained at the Australian Institute of Music (Dip. Music Theatre) she has worked on A Game for Flies, Mouth of the River, Keating! The Musical, Clean Freak (Short) and St Marys Kid.
She has studied at some of Sydney's finest institutions including The National Institute of Dramatic Art (NIDA), Sydney Dance Company (SDC), The Australian Film and Television Academy (TAFTA), The Australian Film Television and Radio School (AFTRS) and private vocal coaching with Nadine Manion Voice.
Prudence completed practical and observational work experience at Channel 7 Studios on the set of Home and Away.
In conjunction with her training she has worked and trained with Jay James Moody (Squabbalogic), Jennifer Murphy, Barry Quinn, Terry Bader, and Tony Cogin. Prudence is also a highly trained musician in piano, electric guitar, synth and theremin and has completed her AMEB, Musicianship Grade 4 exams.
Recently she has been directing her first short film, Clean Freak, voicing her own animated series and performing in the 2019 Prostate Cancer Awareness event, Titilate Your Prostate.
Prudence is a hard-working, driven actress and cannot wait for you to one day see her work on the silver screen.
Rahel Sahni
Rahel Sahni is currently a student at the University of NSW. Although the courses he is studying are the furthest thing away from the creative arts, he feels most comfortable learning new creative skills and making constant artistic mistakes.
Even though he is new to the Australian artistic scene, he endeavours to do what he love full-time, especially in the area of film and music. Rahel says, "being a Person of Colour, I also feel a responsibility to involve myself in the Australian Creative Arts Industry, to help portray a more accurate representation of what this country is really like. I hope to bring a new vision to the Australian arts industry, and to create meaningful changes in everything I do."
Work
VOYAGER
Artist's Statement
Voyager was made partly because I've always wanted to make a hip-hop beat, but also partly so that I could combine the type of music my ancestors listened to, and the music that I listen to. The song that was sampled is actually a song called Jaat Kahan Ho by Kesarbai Kerkar. It was a song that was part of the Golden Disc aboard the Voyager 1 probe sent out to space in 1977, in the hopes that if extraterrestrial lifeforms exist, they would find the record and learn more about human culture. The speech that's overlaid is the speech the first Prime Minister of India, Jawaharlal Nehru, gave on the midnight of India becoming independent from Britain in 1947. It was a speech that emphasized the ushering of a new age, which I hope to reflect in my piece; a rise of a new age. Voyager also represents the anxiety and anger felt not only by me, but by the people of India. Voyager is a celebration, and a riot; the dichotomy of the world.