A coming of age story. A family get together. A time capsule.
Forty-two years ago St Marys was the inspiration for a Rock Musical. The show explored what it meant to be a young person in the area, and went on to travel to theatres in Bankstown and Haymarket. Working with young people, seniors, local artists and Q Theatre alumni, we're hosting a get together. There will be music, performance and discussion all hosted in St Marys. Performances and events will range in duration and can be mixed and matched to suit your schedule.
St Marys Kid is produced in partnership between Q Theatre and Penrith City Council's Community & Cultural Development team. It kicks off a multi-year project in the St Marys community that seeks to amplify existing local arts and culture and build bridges between generations living in the area.
Acknowledgements: 'St Marys Kid' was originally created by Kevin Bennett, David Mason-Cox and Max Iffland. Cast included Greg Apps, Doreen Warbruton, Chris Rannaste, Frank Lippovic, Terry CArlan, Leanne Kerr, Pat Parker & Kven Bennett WITH Pam Donnellan, Tracy Gledhill, Ann Grossman, Angela Monteleone, Tracey Moore, Fiona Press, Francene Reddan, Pam Rinner, Sue Ruck, Katrina Samuel, Sonja Stranden, Mark Dulger, Stephen Cunningham, Noel Evans, David Hoey, Robert Jenkins, Drew Keating, Colin McDonal, Stephen Moore, Chris Smith, Robert Tompsett, Phil Walcott, John Walker & Bradley Warnemide. Direction by Max Iffland, design by Anthony Babbicci, musical direction by Kevin Bennett & Robert Mason-Cox, choreography by Andrea Kelland & Fae Casham, stage direction by Trevor Connell. The sound technician was Nick Knezevic, state manager was Ian Bretiner, assistant stage managers were Peter Douglas, Walter Martinelli, Cheryl Pike, Thomas King and Robert Jones. Set construction was by Anthony Babbicci, Ken Graham, Leone Sharp and Ann Grossman. Photography was by Trevor Connell. Drums and percussion were Gary Habgood, guitars were Richards Evans & Kevin Bennett, horns and percussion were Richard Greenber and bass was David Mason-Cox. St Marys Kid was first produced by Q Theatre in association with The Youth Theatre Workshop in January 1977 and was developed as part of the first Festival of Sydney.
More information about St Marys Kid and tickets for the event will be released a little closer to the event dates.
If you'd like to be notified when they're available, please send and an email to melissa.cannon@penrith.city and we'll keep you up to date.
Q Theatre brought together an ensemble of young artists who would train, connect and create new work in the lead up to a larger project designed to engage with the location of St Marys in May.
In response to the current health crisis, we reworked the ensemble into a 6-week online course focusing on the theme of Hometowns. The course, run by Bernadette Fam, uses Google Classrooms to share materials, and Zoom to enable all participants to gather 'face to face' on a weekly basis. The participants are learning and sharing a range of skills including creative writing, sound production, spoken word, animation and interactivity.
Rahel Sahni
Listen to an audio work entitled Voyager, created by ensemble member, Rahel Sahni from Ryde.
CLICK HERE TO LISTEN TO VOYAGER
"I actually came to find out about Q Theatre YA Ensemble from an Instagram post I saw while scrolling, and it was for last-minute auditions the next day. So I applied the night before the audition, and luckily I'm now a part of this creative group. Voyager was made partly because I've always wanted to make a hip-hop beat, but also partly so that I could combine the type of music my ancestors listened to, and the music that I listen to. The song that was sampled is actually a song called Jaat Kahan Ho by Kesarbai Kerkar, a song that was part of the Golden Disc aboard the Voyager 1 probe sent out to space in 1977, in the hopes that if extra-terrestrial lifeforms exist, they would find the record and learn more about human culture. The speech that's overlaid is the speech the first Prime Minister of India, Jawaharlal Nehru, gave on the midnight of India becoming independent from Britain in 1947, a speech that emphasized the ushering of a new age, which I hope to reflect in my piece; a rise of a new age. In a way, this piece is my Voyager too, and I hope someone hears it and understands more about me and what I represent. Or I hope you just think it's fire." – Rahel Sahni
Bedelia Lowrenčev
Watch a video work entitled Pretence, created by ensemble member, Bedelia Lowrenčev from Auburn.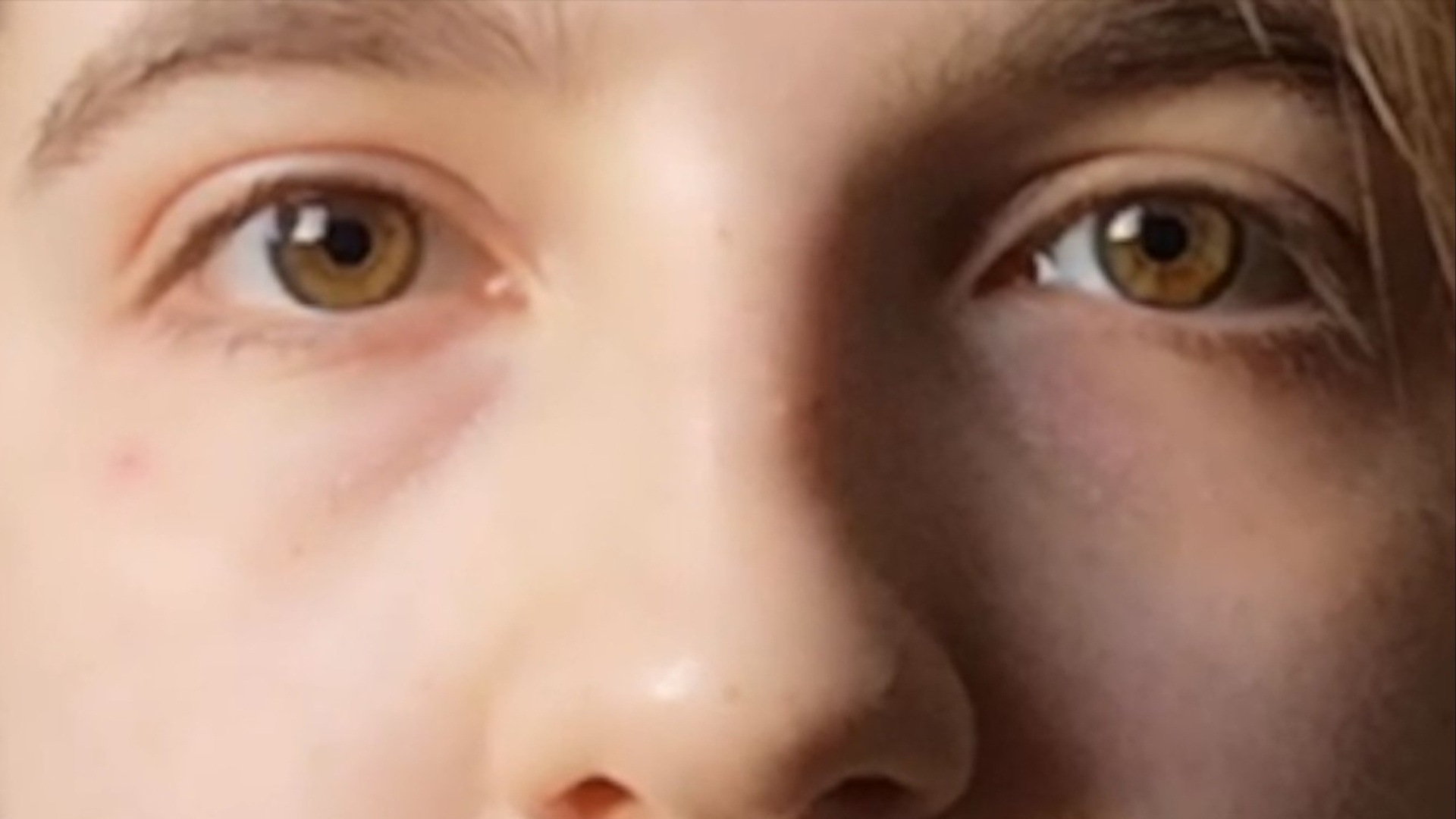 Play
The work was in response to the Socioeconomic profile of our Hometowns. We were given a week to respond in spoken word, and encouraged to explore the perceptions of our Hometown, whether based in reality or exaggerated. I found myself particularly intrigued in the misconceptions of my hometown, and a desire to draw attention to the ridiculousness of many of them, as well as some of the realities of Auburn's socioeconomic status.
My name is Bedelia Lowrenčev, a multi-ability artist from Auburn. I came to be in the ensemble from previous interactions with Q Theatre; Originate in 2018. This work with Q Theatre was my first arts endeavour in my 'hometown' (rather than the typical Westies trail to the city) and I relished it, meeting some truly terrific artists. When I saw the advertisement for St Mary's Kid I jumped on it- a chance to work with an array of artists and this groovy Western Sydney art's institute.
---
A love story. A bite to eat. A portable theatre project.
There's a park in Kingswood. It's not far from the station. It's the sort of park with a swing set and shops across the road. There's more to this park than meets the eye though. Take a second look.
Hosted around the Q Theatre caravan and in partnership with Penrith City Council's Neighbourhood Renewal Team, People in the Park is a two-week program of performance and cultural activities. There's food, workshops and a love story written by Tasnim Hossain inspired by the Village Café Project. You can expect an intimate experience of theatre under the stars. We're hoping the weather is just right, but will have back-ups if it's looking over-cast.
More information about People in the Park and tickets for the event will be released a little closer to the event dates.
If you'd like to be notified when they're available, please send and an email to melissa.cannon@penrith.city and we'll keep you up to date.